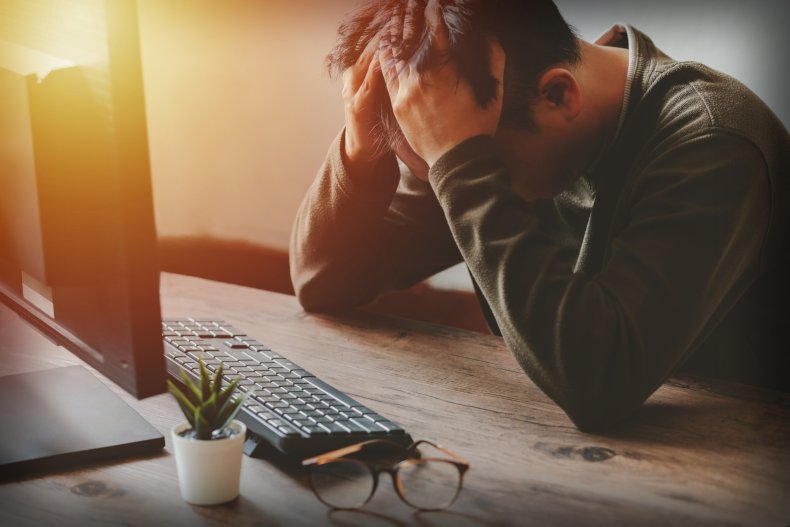 'After 50 Years, My Family Business Is Failing Because of Inflation'
When my grandfather started his screen-printing business in 1972, printing designs on clothing was a brand new idea. He was one of the first to do it in our small town of Hanover in Pennsylvania.
I worked in the store as a teenager. Then in January 2022, when my dad turned 67 and wanted to retire, the business passed down to me.
I was really excited about taking over. I felt my dad had been coasting for years, trying to make a living but not investing a lot back into the business. I had ideas about upgrading our machinery and following trends in the industry with a new type of screen-printing that is more flexible and allows more colors.
But now, thanks to inflation, I can't afford to take risks.
Even before interest rates spiked,I was concerned about our small business being squeezed out by the competition. We used to be the only screen-printing business in our town but now there's a big corporation that employs a couple hundred people. They started in '95 and mostly just did college hats and embroidery but they've kept growing and a few years ago they got into screen-printing.
The big guys take up a lot of the bulk orders from schools and businesses that we used to get, and that we rely on to survive—like the potato chip factory in town that we lost to a big corporation in 2008. The big companies can do it cheaper as they have an automatic press. We've always had a manual press, which is hard physical work for my one employee.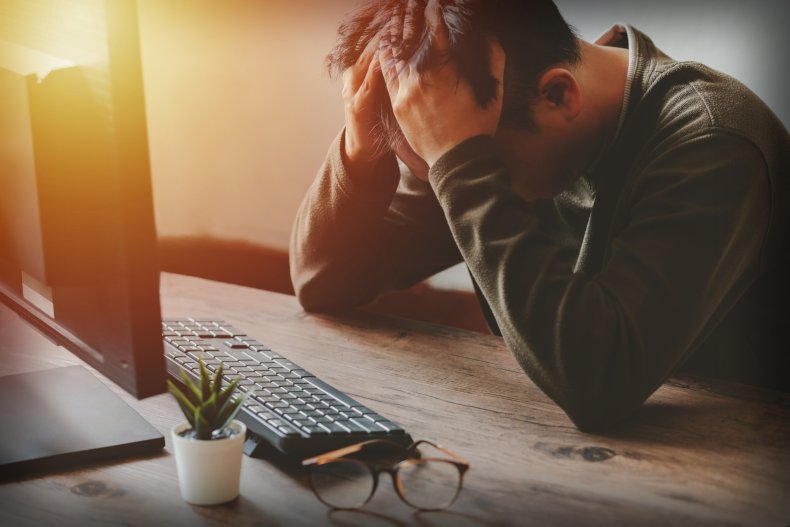 I try to keep our prices low so we can compete, but inflation has really shaken things up. Everything has gone up in price: the cost of ink, the shirts from the wholesalers, even the shipping fees. We used to offer free deliveries as a little perk but now the cost of gas is so expensive, I'm trying to get people to pick up orders where they can.
I've had to raise my prices to cover these costs but, as I've discovered this year, even a small price change of a dollar can send customers away. It's pretty cut-throat.
We've lost a few big customers this year, I assume because they found a better price. I don't know, they never really say, they just stop ordering. I don't have a dedicated sales team that can go out and replace the lost revenue, so losing a customer is a big hit. I don't know where I'm going to make up that revenue.
Losing these customers makes me feel like I'm failing. My dad kept them all those years, then I finally take over and they're gone. I fought really hard to keep them but I couldn't keep up with all of the online services they wanted. Big corporations can offer a lot that I can't, especially with online orders. I would need a dedicated IT team to compete.
I only have one employee, and he asked me for a raise the other day because of inflation. But inflation is at 9 percent and I don't know if I can afford to give him a 9 percent raise. I'm trying to pay him as much as I can, while still making a profit, which is tough.
The situation is terrible and it's causing me anxiety. I work as hard as I can. I rarely take vacations because I'm working all the time. I put in 45 hours in the store and then take work home almost every night. I usually pass out while working on the couch. Even when I'm trying to relax on the weekend, I feel like my mind's always on work. I can't go home and just forget about it. I've put everything into this business, but I'm still anxious I won't be able to pay my bills.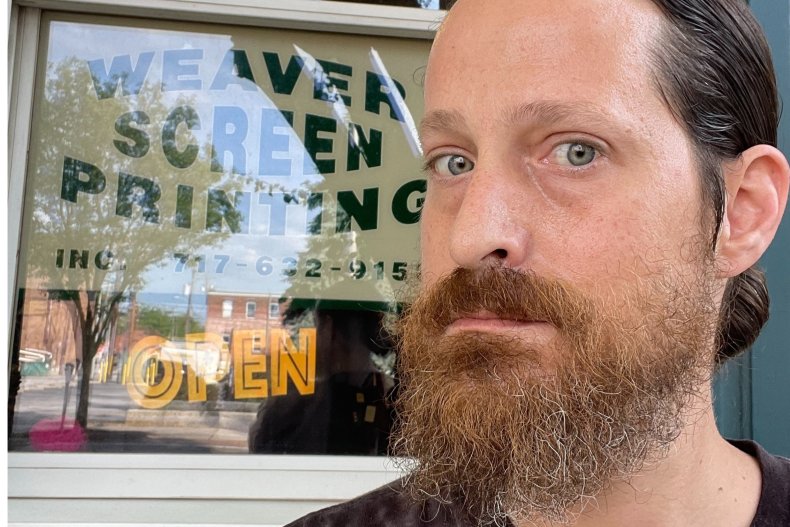 The business means a lot to me. My grandpa started it with his bare hands, back in the day. But it also means a lot to me financially. It's mine and my fianceé's entire income stream. It means everything.
I hope we are able to hold the business together until the economy gets better, so I can modernize our machinery or find a new revenue stream. As of right now, I have enough business to stay busy, but I'm worried about the future. I just hope we are able to stay afloat.
Aaron Weaver runs Weaver Screen Printing, a family-owned printing shop in Hanover, Pennsylvania.
All views expressed in this article are the author's own.
As told to Katie Russell.